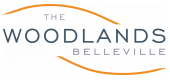 Your Review
Submit a Review

Resident Reviews
|Recommended: YesIt's has pros and cons but overall good. — Like leaving in a small and cozy community.
|Recommended: YesVery nice place to live — Love it so far, parking is okay but everyone is nice and the property is kept clean and unit has plenty of space
|Recommended: NoBrooklyn prices, shitty renovation — Only if you must...
|Recommended: YesIt is comfortable. — That is comfortable, and good. The only problem that I see is the AC non existing and the Heating which we have no control over it.
|Recommended: YesH — H
|Recommended: YesGood place to live — its a good place to live. I've had some complaints about the neighbors and management did a good job of addressing it because i haven't had any more issues.
|Recommended: YesPeaceful — Peaceful
|Recommended: YesProperty is well kept — So far I have been living here since April and I really like it. The grounds are well kept and maintenance comes and helps even now during the pandemic. I am glad that I moved here. There is also a park that is about two blocks from my apartment and I go there to walk or ride my bike every time I get the opportunity. I am in a one bedroom apartment and it is small but it is perfect for one person. There is only one closet which has caused me to use my creativity in order to figure out how to store things but that is a non-issue for me. I hardly hear my neighbors. I can hear footsteps from the neighbors upstairs once in a while that does not bother me at all and sometimes I can hear movement in the apartment next to mine but I have never been able to hear conversations through the walls in any apartment. Obviously if someone is talking in the hallway next to my door I can hear them but that is usually the only time I can hear a conversation. There are some fees that they add to rent monthly but so far those have been minimal charges for example 3 and change and small fees. I still don't fully understand all of the fees they charge but since they are small it does not bother me much. I recognize that I have not been living here long but I can say that so far I do like this place and I am glad that I did not pay much mind to the negative reviews that I read before moving in here. So far I am happy here and I hope that this review helps you in deciding if you would like to live here.
|Recommended: YesI like the set up I just wish I had a parking spot — It's wonderful, I plan to stay a while.
|Recommended: YesI like it here quiet and outside property kept up well parking is another story — Love all the trees and grass, that there are dogs here cozy feeling
|Recommended: YesQuiet but you hear your neighbors too often. — I do like the quietness that is around the area, especially after working all day. However, you will have a noisy neighbor that slams doors at 1 30 in the morning.
|Recommended: YesApartment — The apartment is small good enough for just one or to persons . It is a quiet neighborhood. It is and ideal apt for first time movers.
|Recommended: YesBy far the best place I've ever Lived — I've lived all over the world and in the states ,I've never received such a high level of satisfaction until I moved here . The staff is professional and patient and always accessible Repairs when rarely needed are done timely with the same level of professionalism. I highly recommend The Woodlands to anyone looking for an apartment home .
|Recommended: NoQuiet and peaceful — Positive - Quiet and peaceful community. Away from the city noise .. Neighbors are friendly . Well-kept and clean surroundings. Negative - Two years and heat in master bedroom not fully repaired .